Tuomo Lempiäinen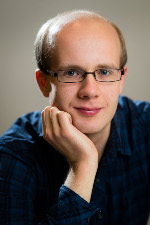 D.Sc. (Tech.)
I am a recent graduate from Aalto University, Finland. I conducted my doctoral studies in the Distributed Algorithms group at the Department of Computer Science.
My research interests lie in the theory of computing, discrete mathematics and mathematical logic. In my doctoral research, I focused on the foundations of distributed computing.
I obtained my B.Sc. and M.Sc. degrees in mathematics, with a minor in computer science, from the University of Helsinki in 2013 and 2014, respectively. Previously I have worked in the New Paradigms in Computing group at the University of Helsinki and in the Natural Computation group at Aalto University.
Contact
tuomo

lempiainen.net
Links
Google Scholar · DBLP · LinkedIn
News
2019
April 25:

My dissertation was accepted and I obtained the degree of Doctor of Science (Technology).

April 4:

I am defending my doctoral dissertation at the Aalto University School of Science.
2018
2017
Publications
Refereed journal papers
Refereed conference papers
Other work presented at conferences and workshops
Theses
Talks
Teaching
Last updated on 2020-04-30